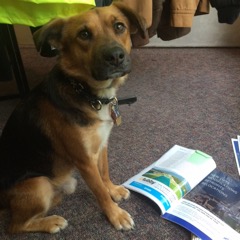 Meet Otis!
Otis is our official greeter, and there is nothing he likes more than saying hello and helping you find your ideal shirt, or just chill on the floor. he likes that too.
You can find him almost any day in the showroom.
These are our major supplier catalogs. Feel free to look around and let us know if anything catches your eye!